SINCE 2016 – OUR PROVEN STRATEGY HAS HELPED HUNDREDS OF COMPANIES
Get Quality Leads for Your Business!
Less than 5% of all Trades Services in the USA are using our method
Using classic marketing techniques that successful companies have been using for decades, we've developed a digital marketing strategy that has helped hundreds of trades businesses develop a digital marketing presence, generate leads, and grow their business – and you can too!
Find & Define Your Target Customer
Develop the right Lead Generation Tool
Promote Your Business as a Brand
Use Ample Resources (CPM)
Analyze the Results
America's Backyard – Fencing and Decking
At the start of 2016, America's Backyard had a mild digital marketing presence, and was not generating any revenue from their digital marketing channels. Since then, they have received over 1,000 quality leads, leading to hundreds of thousands of dollars in business!
Accents Lighting Company
After spending years of purchasing "shared leads" from popular online conglomerate sites, Accents Lighting turned to Relevant Elephant. Since then, they have seen a 500% increase in their Instagram followers, and are averaging 3 new "non-shared" leads per week!
Hollingsworth Home Improvement
Not knowing where to turn after their Google AdWords campaigns begin to fail, Hollingsworth Home Improvement reached out to Relevant Elephant. After performing an audit, the team discovered a fatal flaw in the current AdWords campaign, and were able to correct it. Then, by adding Lead Generation campaigns on the companies social media pages, Hollingsworth Home Improvement had a record year!
We Can Help Grow Your Business
Social Media Marketing
Google Advertising
Website Optimization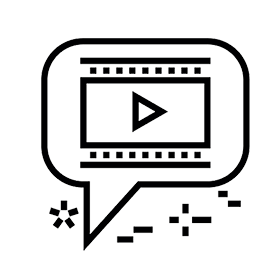 Understanding how to use and market videos
Marketing to start a new business
Generating leads using digital marketing
CONFUSED ABOUT DIGITAL MARKETING?
Quality Leads from
Digital Marketing Channels.
No contracts. No long term commitments. Start today, and start marketing right away!
What You'll Get From Relevant Elephant
Professional Marketers
Our team of experienced professional marketers are 100% results focused. We can help you to stop wasting your money on the new a latest trends, and start investing in a digital marketing program that pays, and helps grow your business.

A digital marketing strategy
Using a classical marketing approach that successful companies have been using for decades, we'll walk you through a 5 Step strategy proven to get digital marketing success.
Quality "Non-Shared" Leads for Your Specific Business
Just let us know your trade area, and the target audience you want to reach and we'll do the rest.
Quality Leads = A Great ROI
Most companies do not, or can not prove that their digital marketing campaigns help grow their business. We will track your leads and your growth, so you can actually see the results!
No Contracts – No Long Term Commitments
Starting at just $550 per month, you can get quality leads from digital marketing, all the while having a team of professional marketers taking care of branding your business on all of the major social media channels, including Facebook, Instagram, Twitter, LinkedIn, Google MyBusiness and more! Contact us today for a custom quote!
What You'll Get From Relevant Elephant
Marketing hasn't changed and it never will. Most people fail at digital marketing because they don't grasp this concept. A lot of businesses waste their time posting content that doesn't impact their business, drive revenue, or grow their customer base. Businesses though, large and small, can make a major impact and drive revenue using social media, but it all starts with a sound marketing strategy.
This book will set you up for social media marketing success by walking you through a 5 Step digital marketing strategy that can be used for any business or organization. This strategy was developed using classic marketing concepts and techniques that successful companies have been using for decades. If you want to build or grow an audience, drive more revenue, create better content, or ensure your social media marketing campaigns are working properly – then this book is for you.

In Stop Posting! Start Marketing! you'll learn how to take those boring old posts and turn them into a powerful marketing tool that will help grow your business!